Welcome to Morty+, your first look at the tools and solutions we're building here at Morty.
---
🚀 Just Launched: Embeddable Rate Table
Morty's Embeddable Rate Table provides a seamless experience for users to engage with real time mortgage rates, consider accurate closing costs, and explore countless scenarios — all from your platform.
How is this tool different?
Opening Monetization Pathways: Configure your table to direct customers back to your product or link out to an affiliate mortgage partner (including Morty!).
Configurable Pricing: Leverage Morty's marketplace pricing or opt to build in pricing from your own lender partners.
Customizable Closing Costs: Use Morty's proprietary closing cost calculations or provide specialized costs for your embed.
Easy Integration: Minimal dev work (and two lines of code) to get up and running.
---
🔎 Implementation Spotlight
Combine our tools for a deeper product experience. In this spotlight our Embeddable Rate Table tool connects to our Pre-Qualification embed, allowing customers to customize and save their rates while helping partners collect lead data and support nurture experiences.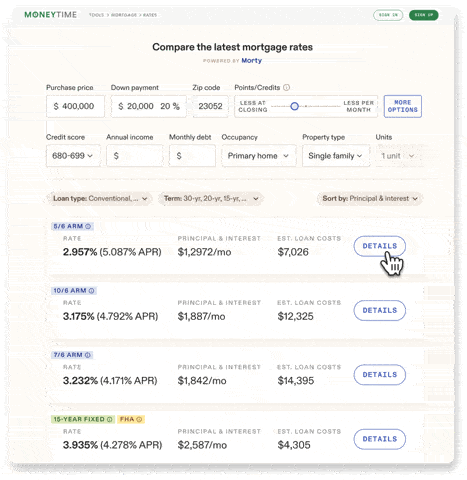 ---
👀 Coming Soon: Cost Estimator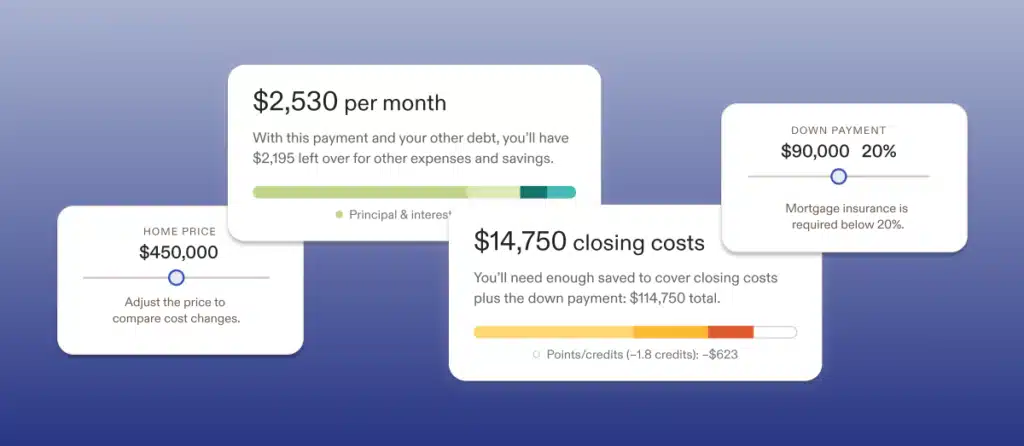 We're hard at work on our next embeddable tool, a cost estimator that will allow users to explore their buying power, assess affordability, and understand all the costs related to buying a home. Stay tuned for more as we work on the finishing touches.
---
💙 From Our Partners
"Big fan of Morty's engineering work. [This team] is doing really cool stuff."
– Product Manager at a current Morty embeddable partner.