Brand updates and new features!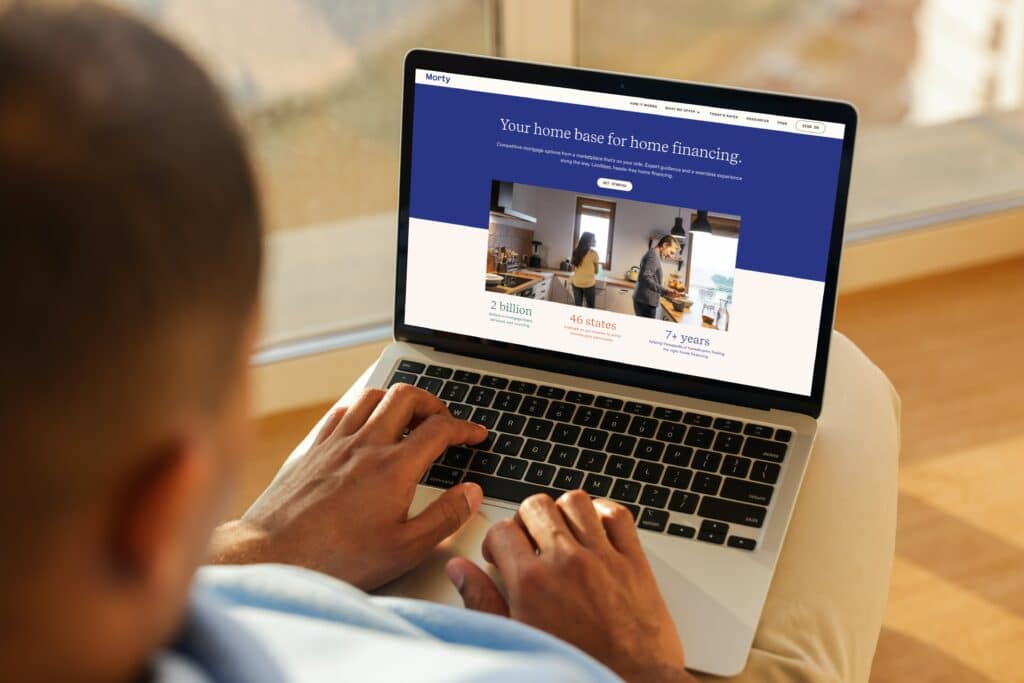 We're excited to announce that we've completed a major refresh of Morty's website and brand identity as well as updates to our platform experience.
Our team has been hard at work making changes that provide a more engaging, dynamic and easily-navigable experience for our users, all in support of our mission to increase access to home financing. This work is now live across all of our brand touch points, from our website, to our social channels and content. Here are some highlights from our revamped site:
A Full View of What We Offer
As a marketplace, Morty offers a wide range of options for different types of people looking for home financing, whether you're a homebuyer, homeowner, or just getting started on the journey. Our site now makes it easier to explore the different options and affordability tools we offer and discover what's right for you.
Refreshed Brand Identity
We've updated our brand identity, including our logo, color palette and visuals to be bolder and more contemporary while staying true to our roots. The design approach we've chosen is meant to reflect the friendly, informed experience you'll receive with Morty, while making our content easier to navigate and digest.
The Morty HomeSchool
The Morty blog has a new look and feel, and timely market news, home financing content, and buyer guides are easier to access than ever, through a whole new portal. Morty HomeSchool is meant to put you in control and ensure you have answers to all the questions you have about home financing. No question is too small!
The Morty Dashboard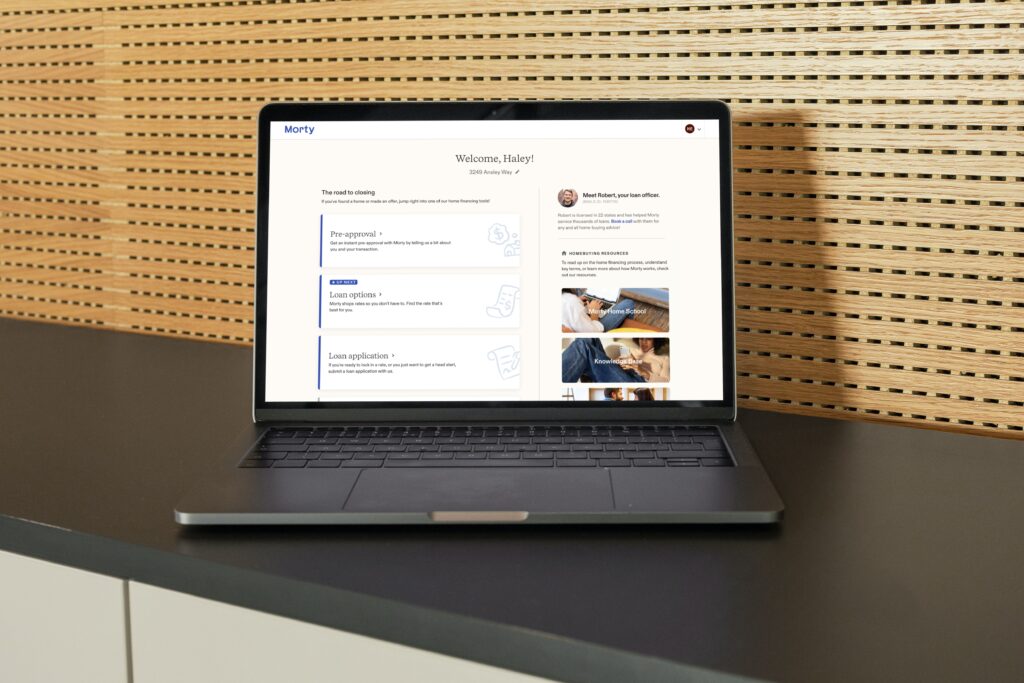 To continue offering a seamless mortgage experience, we've also introduced a new feature to our platform: Morty Dashboard! The Morty Dashboard allows you to more seamlessly navigate through each step in the home buying process as you work with us to get pre-approved, select the right loan option for you and close on your home. It makes it easy to track everything in one view, toggle between steps and have full transparency into the process.
We believe in the power of our marketplace and our technology to provide an incredible home financing experience that's unlike anything else out there. But we are also always looking for ways to improve and better serve our mission. We've made these improvements with one person in mind: our customer. We founded Morty with the goal of increasing access to home financing, and all of our work ladders up to that goal.
If you're interested in buying a home or exploring home financing, get in touch with us. We're ready to help and be your partners on the journey.
Find out how we can help you with your home financing.
---