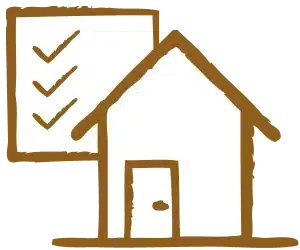 Appraisals
Everything you need to know about the Appraisal Process
What are Appraisals?
An appraisal is an inspection that occurs prior to closing to determine the fair value of a home based upon recent sales and provides additional key information about the property. The appraisal report (URAR) is a report generated by a licensed appraiser who is assigned to the project by an Appraisal Management Company (AMC). It is an opinion of value based on recent sales in the surrounding area to help determine and support the value of the home you are looking to purchase.
The appraisal inspection is different and happens separately from a property inspection, which occurs at the beginning of the home buying process. A property inspection is done so you can make a decision on if you want to buy the home or not, whereas the appraisal inspection is done to determine the value of the home.
As your mortgage broker, we also play a role in the appraisal process. We work with the AMC to order, review, and determine the next steps once the appraisal has been completed. Appraisals reports can include information such as the valuation of the home as well as eligibility for your mortgage. If you'd like to explore more about what appraisals are, check out our Appraisal Overview Article!
Articles within this section