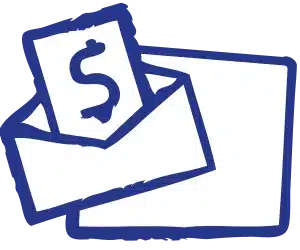 Income & Employment
Different types of income: how they are calculated and verified for your mortgage.
Income and employment verification is one of the most important pieces of the mortgage approval process. It is key for you to understand the affordability of your new home and for the lender to determine their risk. While income is most commonly received through active salary or hourly employment, we can also use other sources of income to verify qualification for the loan.
The primary focus for a lender when evaluating your income is whether or not it is stable and predictable as well as what the expectations are for the continuity of the income, which determines the likelihood that you will repay your mortgage over time. The underwriting process for a mortgage largely consists of evaluating these three factors.
This section will show you the ins and outs of what the verification and review process looks like. Check out the articles below to determine which kind(s) of income you will be using in your home purchase and learn more about exactly what to expect!
Articles within this section
In the articles below, you'll find breakdowns of the different types of income that can be used when getting a mortgage, the documentation and additional verification steps required for each, as well as common issues and complications that may come up during the initial and final stages of underwriting.