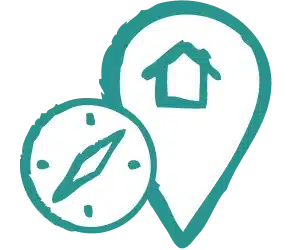 The Mortgage Journey
From planning to closing: The ins and outs of applying for a home loan.
The mortgage journey is often an exciting time for new homebuyers, but it can also be very busy, and at times stressful; Many moving pieces of a very complicated process need to all come together during a relatively short time frame. Our goal at Morty is to simplify the process and make sure you can be as prepared as possible for everything that could come your way.
Whether you are just planning to buy a home, actively shopping with realtors, making an offer, or in contract for closing, Morty can help you every step of the way. if you'd like to learn more about the mortgage and home buying process, check out these articles below.
Articles in this section
The Homebuyer's Journey From planning to closing, what to expect along the way. There is a lot to consider when buying a home, and your mortgage is an important factor. If you are somewhere in…