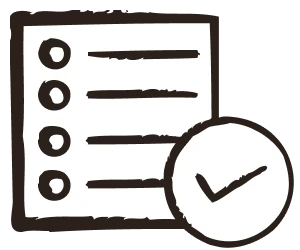 Title and Homeowner's Insurance
Explaining title and HOI — third party services that are necessary for getting your mortgage closed.
What is Title?
When buying a home a title company is needed to partake in the process. Title companies are responsible for recording mortgages and deeds, providing lenders with the necessary documentation to ensure proper ownership, and handling wire transfers at closing. They serve as a third party and are selected at the borrower's, or borrower's attorney's discretion. Once selected, they will conduct a title search to ensure that the seller is the sole owner of the home. This title work will guarantee that you as the buyer will have a clear title to the home and that no other party has any claim to or against the property, which could lead to major legal complications.
As the borrower, you have the right to shop around and select the title company for your transaction. For us to get started on your title work, all we ask from you is the contact information for your attorney or title company, which you can upload directly in your Morty Closing Tracker. If you'd like to explore more about what title is, check out our Title Deep Dive Article.
What is HOI?
HOI stands for Homeowners Insurance, and it is required for all borrowers getting a mortgage. HOI policies protect you and your lender against specific perils (for example fires or tornados) to your home so that you and the lender can recoup the value shared in it. This section will teach you about HOI and what your next steps are. If you'd like to explore more about what HOI is, check out our HOI Deep Dive Article!
Articles within this section
In the articles below, you'll find deep dives and how-tos about title insurance, HOI, why we need them, and common issues you may run into when submitting documents and policies to us.