---
Achieving financial literacy is an important goal for anyone who wants to take control of their finances and put themselves on a path to long-term financial wellness. And, it's especially so for homebuyers in today's market. "As rates have risen and inventory continues to be low, it's important to consider your long-term financial goals and how long you want to live in a home before making any decisions about buying," says Robert Heck, Vice President of Mortgage at Morty.
In honor of Financial Literacy Month (and in service of Morty's mission to make home financing solutions accessible to all), we've pulled together some articles that can help, no matter where you are in your homebuying journey.
All about credit and debt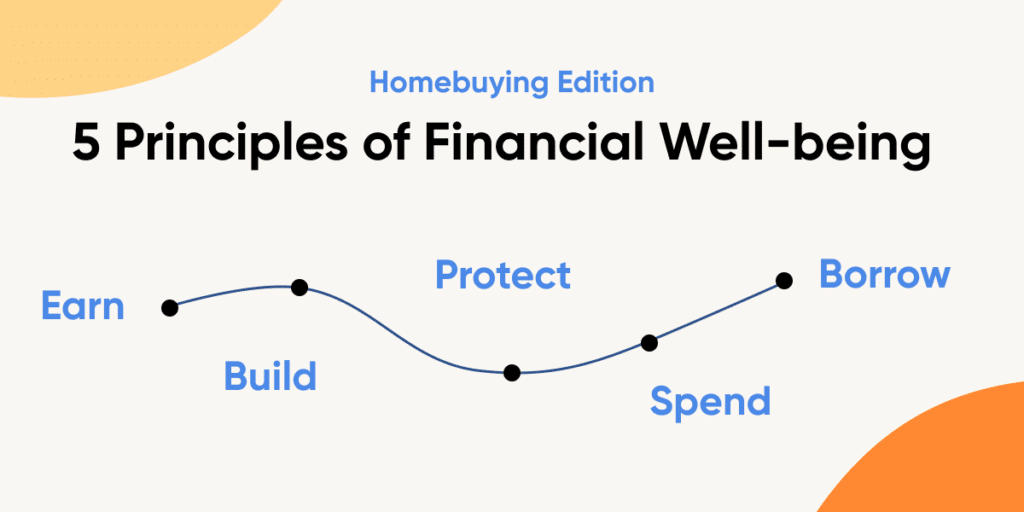 For those interested in learning more about their credit and general finances, check out The Credit Series. It includes everything from how credit scores work to tips on protecting your credit score ahead of a home purchase. Some additional credit-focused articles include:
And if debt is a concern, it may be a relief to hear that you don't have to be debt-free to buy a home. In fact, the more you can learn about debt in all its forms, the better prepared you'll be to think about things like how to buy a home while paying off student loans, or how to calculate your debt-to-income ratio (DTI) ahead of applying for a loan.
First-time homebuyer basics
There's a tremendous amount of planning involved with a first-time home purchase (or any home purchase, really). Whether you find yourself asking, "what actually is a mortgage?" or "what do these financial acronyms stand for?", we've got you covered.
Getting familiar with the basics like how to calculate your mortgage payment or knowing how much of a down payment you'll need to make can go a long way as you work toward an understanding of just how much of your income you should spend on your mortgage. We can even walk you through the process of buying a home in 2022 from start to finish, step by step.
Some additional articles first-time homebuyers may find valuable include:
Homeowner help
Even if you're a seasoned homebuyer at this point, there's always more you can learn (and oftentimes, save!). Once you've purchased a home, you might have questions about how soon you can refinance your mortgage, or about the actual process of refinancing your mortgage, which can be a good choice to consider in some situations.
If home improvement is on your mind, try one of these three home improvements that can lower your tax bill. And for those larger home improvement projects that require additional financing, it may be worth looking into getting a home equity loan to fund the improvements.
Financial wellness and homebuying
Becoming financially literate doesn't happen overnight, and is a skill everyone at any point in their homebuying journey can continue to hone over time. And while the mortgage market remains somewhat volatile, it's all the more important to continue your financial education.
"Those looking and purchasing a home should consider their overall financial situation and evaluate their home buying needs beyond short-term interest rate movements," Heck notes. the sooner in the process you start tracking your overall mortgage costs and how they might change with the market, the better."
---