We can finally add local lender to our Morty repertoire. We are now officially licensed in our neighbor state, New Jersey! To celebrate, we've decided to compile a list of things we love about NJ. And while there are literally dozens of reasons to love NJ, we narrowed the list down to just ten.
In no particular order, below is a list of 10 THINGS MORTY LOVES ABOUT NEW JERSEY.
1. Bruce Springsteen
The rock 'n' roll icon most famous for hits like Born in the U.S.A. and Glory Days is a proud NJ native. Springsteen's 1973 debut album, Greetings From Asbury Park references the coastal city where he launched his career. However, if you think Bruce's influence stops there, think again. The Guardian put together a list of 10 prominent Bruce Springsteen Landmarks you can visit.
2. The Movie Garden State
Zach Braff's directorial debut is the ultimate tribute to early adulthood angst with a killer soundtrack to boot. One memorable headphones scene made The Shins a worldwide indie music staple, and millennials are forever grateful for it.
3. Monopoly
Parker Brothers produced Monopoly in 1935. The inspirational backdrop for the game was the glamorous boardwalk city nightlife of Atlantic City's hotels and casinos. Many of the modern streets have been re-named since the game's initial release. But the association between Atlantic City and the game remains strong.
4. Diners
It's easy to associate diners solely with New York City—especially if you're a fan of Seinfeld or When Harry Met Sally. However, it's NJ that is actually The Diner Capital of the World.While the diner didn't originate in NJ, the concept was popularized there. (Perhaps as a result of long commutes between New York City and NJ, and Philadelphia and NJ.) A few years ago, Bon-Appetit profiled an exhibit in Middlesex County showcasing the role of diners in NJ culture.
5. People in NJ Don't Pump Their Own Gas
If this isn't luxury valet service, we don't know what is. Who wants to step out of their car in freezing winter?
6. The Jersey Shore
Sandy beaches, a crisp blue sea, boardwalks and saltwater taffy; not to mention the playground for one of the biggest reality tv shows to date. We could add to the list, but doesn't a breathtaking ocean view basically speak for itself?
7. Frank Sinatra
The big band legend may be famous for hits like "New York, New York" and "Chicago," but Frank Sinatra actually spent most of his early life in Hoboken, NJ. In fact, the Hoboken Historical Museum pays tribute to the late singer with a Walking Tour that includes fourteen different sites, including early residences, restaurants, and other buildings that were relevant to him and his family.
8. Tomatoes
Tomatoes are a New Jersey delicacy, loved for their red, ripe, juicy, tangy, sweet, tartness. Who knew so many flavors could fall into one entity? Fun fact: Jersey tomatoes are actually "hybrid tomatoes, bred by seed companies or in laboratories," according to the folks at the New York Times.
Jersey is most famous for the Rutgers tomato, released by the University of its namesake in 1934. Rutgers tomatoes are used for Campbell's Tomato Soup, which is based in Camden, NJ.
9. Kevin Smith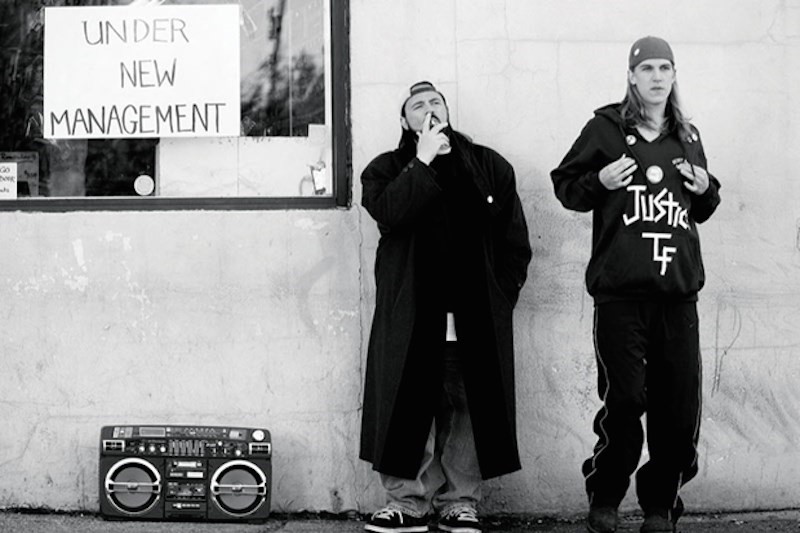 The renowned filmmaker of 90's cult classics, Clerks, Mallrats, Chasing Amy, Dogma, and Jay & Silent Bob was born and raised in Red Bank, NJ. And the director often shot scenes in and around places where he once lived and worked, which shows that Jersey was inspirational to his art.
10. Shopping Malls
New Jersey has more shopping malls per square mile than any other state. If you're looking for your go-to shopping mall in the area, but are overwhelmed with the selection, never fear—NJ.Com ranked all 29 of them from worst to best.
There you have it—just a few of Morty's favorite things about our local state. Stay tuned in the coming months for Morty events in the area in celebration of our launch. Or if you're looking to buy in Jersey in the coming year, start your profile with us today. See you soon!