---
Morty's Realtor Advisor shares our passion for helping good people purchase good homes.
Our mission at Morty is to empower first-time homebuyers to make smarter financial decisions about their home purchase. Morty is partnering with realtors across the nation who share our passion for helping homebuyers get the best home for them while completing a transparent and efficient home purchase process from start to finish.

How did you come to be a real estate agent?

I used to be a school teacher! I taught history for many years, and I was interested in real estate just by watching all these late night infomercials—[at the time]I didn't own any real estate—I was renting an apartment, and I knew I always wanted to get into real estate. So I took a class. And at first, I just wanted to educate myself on how to become a homeowner—what it was like, etc. It was such an incredible experience! The first contract I wrote was for my own home. I was able to write it, and then it went through, and I was able to purchase that home. There was just a tremendous amount of excitement, and I wanted to carry that on and pass that on to other first-time homebuyers.
How long have you been doing real estate now for?

I've been in real estate for about 20 years.
Wow! And you work primarily in D.C., Virginia, and Maryland markets, what's it like to operate in all three?

Each jurisdiction has its own set of laws, so certain laws that are applicable in Maryland are not applicable in—in Virginia, whereas Virginia's a much more friendly state to the sellers. Whereas in Maryland, the laws tend to favor the buyer a bit more. And DC's like right in the middle between both of them. But the market right now in all three is on fire! DC was always hot, but Virginia and Montgomery County, Maryland, and Prince George's County Maryland caught up, and now it is a seller's market all around.
If you wanna get into a good home now, you need a good agent who's going to guide you and make sure that your offer gets in, seen, and presented to that seller.
You're one of the top producers in your region—how do you manage to multitask in all of these markets simultaneously and succeed?

You've got to live it. You've got to be all in. There are several points that a lot of people who get into the business don't understand. You are going to sacrifice weekends—Saturday-Sunday is your Monday-Tuesday. Are you committed to working around the hours when people want to see homes? When people are just getting home—they might just start looking at Zillow at 7 o'clock and will call or text you. You've got to be ready. That's what this business is. And it's not for everybody. But for those who make the choice, that are willing to make the sacrifice, the rewards are great.
With your busy schedule, what made you sign on to be an advisor for Morty?

I'm always excited when a new brand is introduced. You guys share my passion for servicing clients, and if you share my passion for servicing clients, I know we're gonna do great things together. You guys are ready to work as hard as I am to get people into homes. And that's the goal! We want to get good people into their homes. We want to do it as efficiently as possible, providing them with the best service, and when you share those values I know we're gonna do great things. Together we can do incredible things.
"We want to get good people into their homes. We want to do it as efficiently as possible, providing them with the best service, and when you share those values I know we're gonna do great things. Together we can do incredible things."

-Chad Morton, Realtor in Washington DC
We definitely share those values—it's a huge reason why we founded Morty.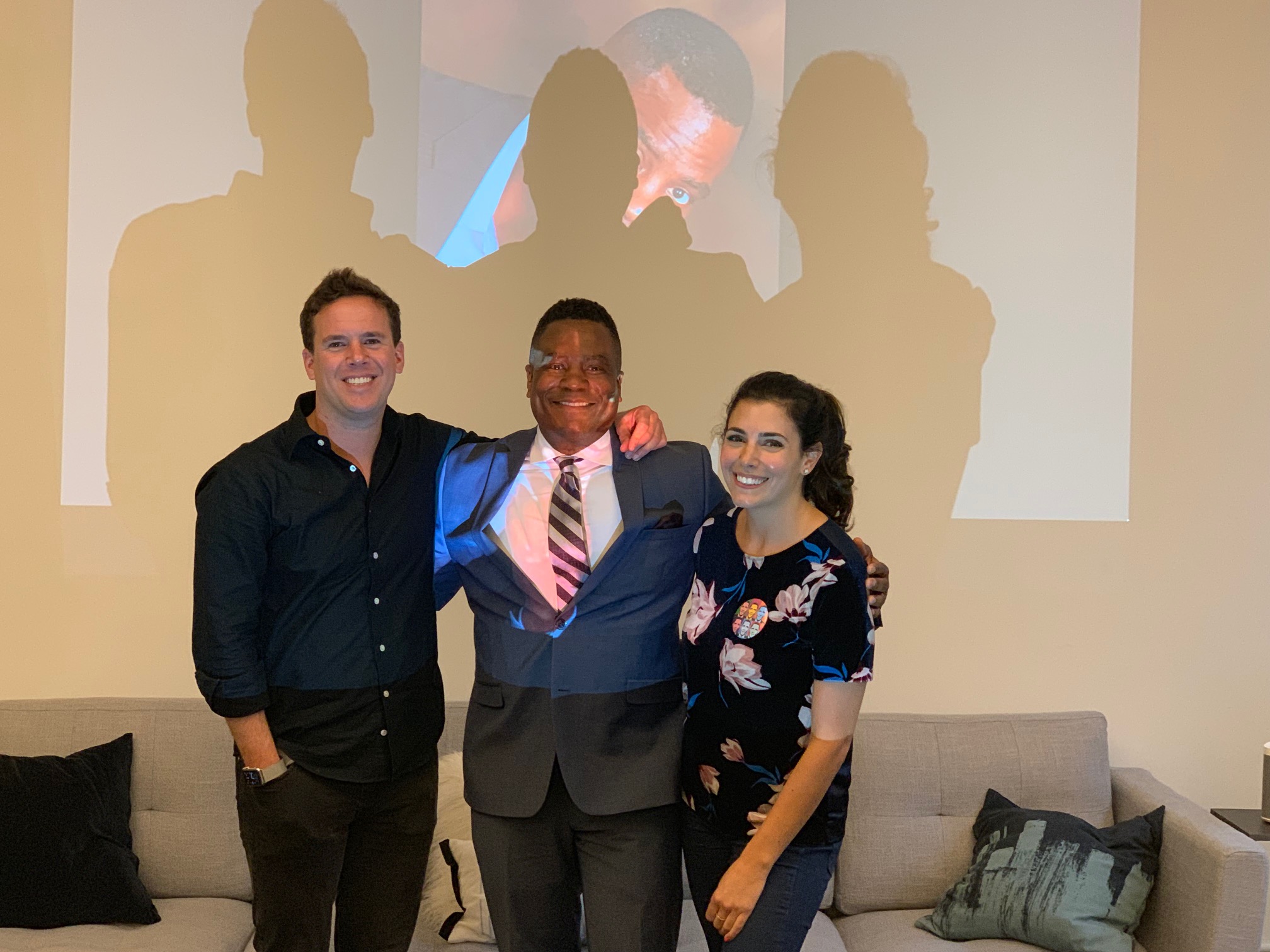 Let me add something too—that I learned and never forgot this when I took my [first] class back in—whoa—many, many moons ago! 90% of the people that you sell a house to are going to live and die in that house. Now, the gentleman who told me this, said, "I want you to think about this now: that means all of their kids are going to be born in that house. If they already have kids, they're going to be raised in that house. All the birthdays are going to be in that house. The retirement party—that house. When the family comes over for Thanksgiving, it's in that house. Forever. So that is how important it is. This is a business where—[a house is] a memory they're going to take with them for a lifetime. They may pass it down to their children or sell it later, but that's the deal.

Do you think Morty having a verified pre-approval is something that can help the offer potentially be seen as a strong offer?

Without question. The pre-approval, in many cases—I'd say 9 times out of 10 is going to make or break the deal. Literally, at this house that I'm at right now, we were just slightly under the highest bidder. Just slightly under. But because [the seller] was able to get in touch with our lender and speak with our lender who told him, "this guy is good to go, he's golden"—we won! It's so competitive here—that edge [of having a pre-approval] matters.
If you could highlight a key piece of advice for first-time homebuyers, what would it be?

The first thing you need to do—that we always need to do is—get your pre-approval. Get a realistic budget. I don't want to show you homes that are going to be over what you're comfortable paying. Because when we slide down—now we've got a problem. I've already shown you caviar, then I'm taking you to McDonald's and you're like, "I don't want this!" But if you start at McDonald's, you'll say, "Okay: I'm gonna take a fish sandwich or I'm gonna take a Big Mac." The first thing you have to consider is the budget. "This is what I can afford to pay right now, and then I'll find you the best home within that budget."
What would you say is your favorite thing about working in real estate?

There's nothing better in real estate than putting good people into good homes. I had one client last week, he's a duty soldier. He and his wife, they were in the basement, they looked at each other and she said, "Honey, this wall is perfect." He said, "Yeah it is perfect." And I said, "Perfect for what?" They said, "We have a Nerf gun collection for our sons. We have 50 different Nerf guns and we have Nerf gun battles in the basement!" I said, "You know what? That is the perfect wall for Nerf guns!" They said, "We're going to take a picture, we're going to send it to you when we move in!" I said, "I can't wait to see it! Send it to me!" So those are the things that really make the journey.
Is there anything you'd like to add—a message to buyers who might potentially want to work with you?

I would just say that with over 20 years of experience, and literally at this point, thousands of homes sold, I know the markets, I know the areas better than anyone, but most importantly, no one can match my excitement and my enthusiasm.
Interested in working with Chad? You can contact him at chadmortonrealtor@gmail.com.
Already found your dream home? Find the best loan to fit your needs.
Get started at morty.com.